This stall is very small, filled to the brim with brightly colored jewels and gems. It is located close to the Guards' Quarters, so it shouldn't be easy to steal from. There are two figures behind the counter.

The Stall is made of iron and looks very heavy. It is partially rusted, so you doubt it's moving anywhere soon, although it's obvious the gems are removed every night. Darkly colored scarves hang in the front, draping themselves over the gems to provide an air of mystery.

The Man behind the counter is stout and very nervous looking. He is frantically looking about, as though he expects somebody to attack him.

The Man next to him is tall and slender, with long black hair and dark colored eyes. He seems to be very quiet and simply asks if you are interested in any gems as you pass by. He is cleaning a ruby with a soft cloth.
_________________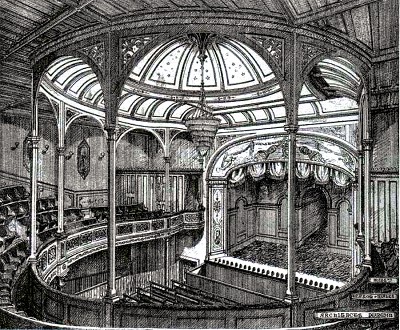 Here I am
the puppeteer
walking through my darkest fears
My characters from other sites:
Abel Beaumont
Cameron Dupont (Technically mine, played by a different person though...)
Ari Mysfit (Not mine but a friend's)