This exotic looking stall sells spices of all sorts. The woman running the stall is grinding spices right before your eyes. The smell is incredible, and is almost strong enough to make your eyes water.

The Stall is lightweight but painted very dark and glossy brown. It is full of brightly colored spices, as well as cloth and scarves hanging from the sides of the cart to attract attention, as if the smell wasnt enough.

The Woman running it is slender and has long, flowing, spicy blond hair that cascades in waves over her thin shoulders. She looks rather exotic in a way, and her eyes, strikingly green as they are, flash with mischeif. She keeps looking up from her work to talk to you, occasioanlly stopping altogether.
_________________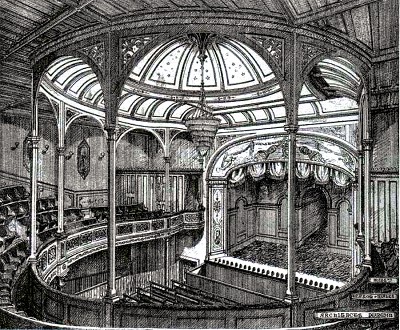 Here I am
the puppeteer
walking through my darkest fears
My characters from other sites:
Abel Beaumont
Cameron Dupont (Technically mine, played by a different person though...)
Ari Mysfit (Not mine but a friend's)