Here I am
the puppeteer
walking through my darkest fears
The year was 2005 when the island of Shadow rose from the sea. It was a fairly large island, and a lush and beautiful one at that. It rose in the north, however it stretched around the entire planet as a ring. It became known as shadow because it loomed over everything.
Nobody is sure why it rose up, but immediately afterwards everything from myth and legend began to reveal themselves to Humanity. It was agreed that no humans could be harmed. Many of those who were afraid of being harmed, however, made their way to Shadow.
But they certainly didn't get relief. Run by a powerful Vampire named Cyril Beaumont, Shadow became a country for all those non-human. Cyril would have no humans there, unless they were willing to have their rights taken away and their lives put at risk. Cyril really didn't care what humans' rights were. If they entered his territory...they were no more.
So the major races of the Earth came to live in Shadow. The Vampires, the Shifters, the Angels, the Demons, and the Spirits. Halfbreeds were welcome as well, no matter their heritage....

What are you?
Who are you?
Are you willing to enter Shadow
and leave your old life behind?
*NOTE* Any additions to the plot will be posted in this thread. This includes sub-plots, plot twists, and overall changes.
_________________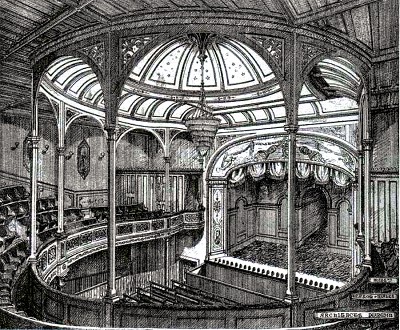 Here I am
the puppeteer
walking through my darkest fears
My characters from other sites:
Abel Beaumont
Cameron Dupont (Technically mine, played by a different person though...)
Ari Mysfit (Not mine but a friend's)