Demons
Beings that have been rejected from heaven and accepted by the underworld gods. They are not always evil, but usually have a dark and violent side of them. Many Demons are schizophrenic and have more than one personality. They too were something before they died, but they retain all the qualities and traits of that race. Demons are fully aware of all of their past, mostly the bad memories though. Demons tend to have a light side...a side where they are just like their old selves. And then a dark side...a side where they kill, destroy, set fir to things...yeah, they're evil in that stage. They aren't aware of shifting between these two sides, and cannot do so at will.
-Demons-
Are regular demons described above.
-DemiDevils-
Are Strong demons with the ability to enter either state at will. Their dark side is predominant.
-Arch Devils-
REALLY strong demons with the ability to make decisions in the counsel.
-Devils-
SUPER SUPER strong demons who can make things happen through strong and evil magick.
Demons have no religion. They follow a devil figure and are slaves to that figure. They have no temple.
_________________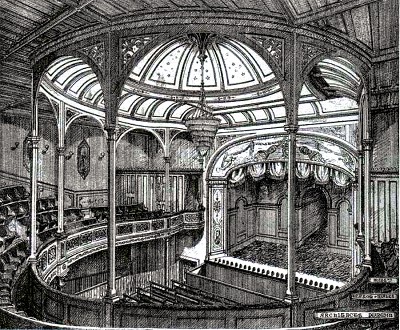 Here I am
the puppeteer
walking through my darkest fears
My characters from other sites:
Abel Beaumont
Cameron Dupont (Technically mine, played by a different person though...)
Ari Mysfit (Not mine but a friend's)