Shape Shifters
Shape Shifters can shift into ANYTHING at ANY TIME. They go through a very painful process of breaking their bones, ripping their skin and muscles, and reforming them to look like whatever they are shifting into. It takes a total of 30 seconds to fully shift. Shifters can either be turned or born as they are. Turning someone into a shifter involves having another shifter shift into that person and preform a ritual that essentially links the two together. They have ranks just like Vampires.
-Breed Specific Shifter-
Are relatively new shifters or young shifters. They can only shift into one form, and are considered "Were-creatures". They are still weak.
-Shadow Shifters-
They can remold themselves into most objects, but have not mastered humanoid forms.
-Black Shifters-
They can shift into forms and objects.
-Master Shifters-
Can shift into anything, including elements.
Shifters also can have "slaves" or "servants" like vampires. This is done by performing a ritual involving the servant or slave.
Shifter Religion
They are given freedom of religion, but most worship the norse trcikster god, Loki. The honour him for his own abilities at shifting.
_________________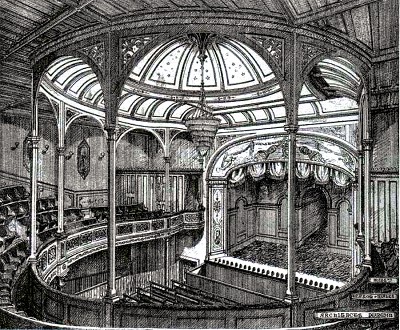 Here I am
the puppeteer
walking through my darkest fears
My characters from other sites:
Abel Beaumont
Cameron Dupont (Technically mine, played by a different person though...)
Ari Mysfit (Not mine but a friend's)