This small market stand is overflowing with rather warm looking furs. There are bear, fox, wolf, and even rabbit furs hanging up across to front and sides, as well as piled in heaps on the stand itself. The man selling the furs seems quite uninterested in your presence. He watches your movements closely, but seems rather bored with you at the same time. You can tell he's a shapeshifter by his scent.

The Stall is dark mahogany wood with a faintly bloody scent to it, as if the furs were just taken off the animal and thrown onto the cart.

The Man has long black hair, a grizzly black beard and mustache, and is barbaric in appearance. He is brushing 7 feet tall and is very VERY muscular. He wears a white shirt and balck leather vest, as well as heavy leather hunting pants. He looks like something out of a Barbarian Camp...
_________________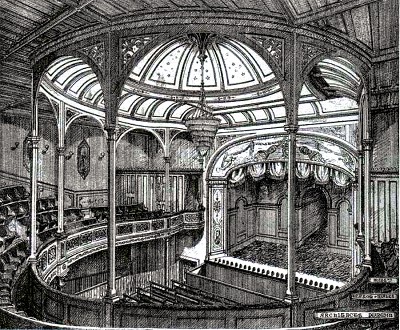 Here I am
the puppeteer
walking through my darkest fears
My characters from other sites:
Abel Beaumont
Cameron Dupont (Technically mine, played by a different person though...)
Ari Mysfit (Not mine but a friend's)