Vampires on this site have Ranks within themselves.
-New- Vampires have just been turned. They are still relatively weak, but do have superhuman senses, strength, and speed. They need more blood than average. They should focus more on their blood intake then they do their powers.
-Moderate Vampires- are a lot stronger, and have been alive for at LEAST 100 years. By this time, they are drinking regularly and must begin to really study and use their powers. They at this point can use up to three specila powers that are appropriate for Vampires to use.
-Master Vampires- All Master Vampires possess the ability of flight and waking when threatened as well as the passive abilities available to all vampires. They are stronger and faster than regular vampires even if their physical appearance is smaller. A master vampire will gain powers as he ages, but there is a limit; after a few hundred years, a master vampire is as powerful as he will likely ever become, unless he takes a human servant Master Vampires possess powers over those they bring across. Making Servants is done as follows:
Spoiler:
Vampires, for the most part, turn their backs on god and the devil alike. The do have a sort of religion known by no name at all. It is an unspoken religion that the ancient vampires have followed for centuries. This religion is where they worship the Night, Blood, and Themselves as one network of "divine spirit". They worship Night as the world, Blood as life, and themselves as the "puppeteer" so to speak. They are the masters of themselves. No one being controls them. They do rituals, which are posted monthly in the Vampire Temple. ^_^
(More could be added later. Request info if needed)
_________________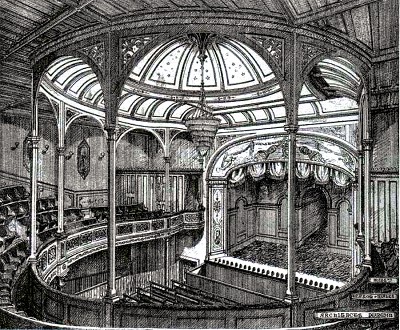 Here I am
the puppeteer
walking through my darkest fears
My characters from other sites:
Abel Beaumont
Cameron Dupont (Technically mine, played by a different person though...)
Ari Mysfit (Not mine but a friend's)